Johns Hopkins EHP listens to our members and acts on their suggestions. One common request is to make Explanation of Benefits (EOBs) available online, instead of print-only. We are happy to report that this is now an available feature for members! And we have also implemented a new, simplified design for all member EOBs.
An EOB is a document that summarizes member claims, detailing savings and paid amounts, as a way for members to check that the care they receive is accurate.
Your EOBs will still be mailed to your address on file, however you are now able to access your EOBs online through your member portal. Log in through HealthLINK@Hopkins to view these documents.
Here are some of the exciting changes to our EOBs that are certain to help EHP members keep better track of claims and manage their health care easier:
Members will now see a new first page that includes a Summary of Services & Guide to Terms, both of which are new improvements!
On the Detail of Services page(s), we expanded the single column for Patient Responsibility, creating separate detailed columns instead.
Members will now also see multiple claims on one EOB, whereas before, there was only one claim per EOB.
We also consolidated the standard language on the last page of the EOB from two pages to one, which means less stuff to read!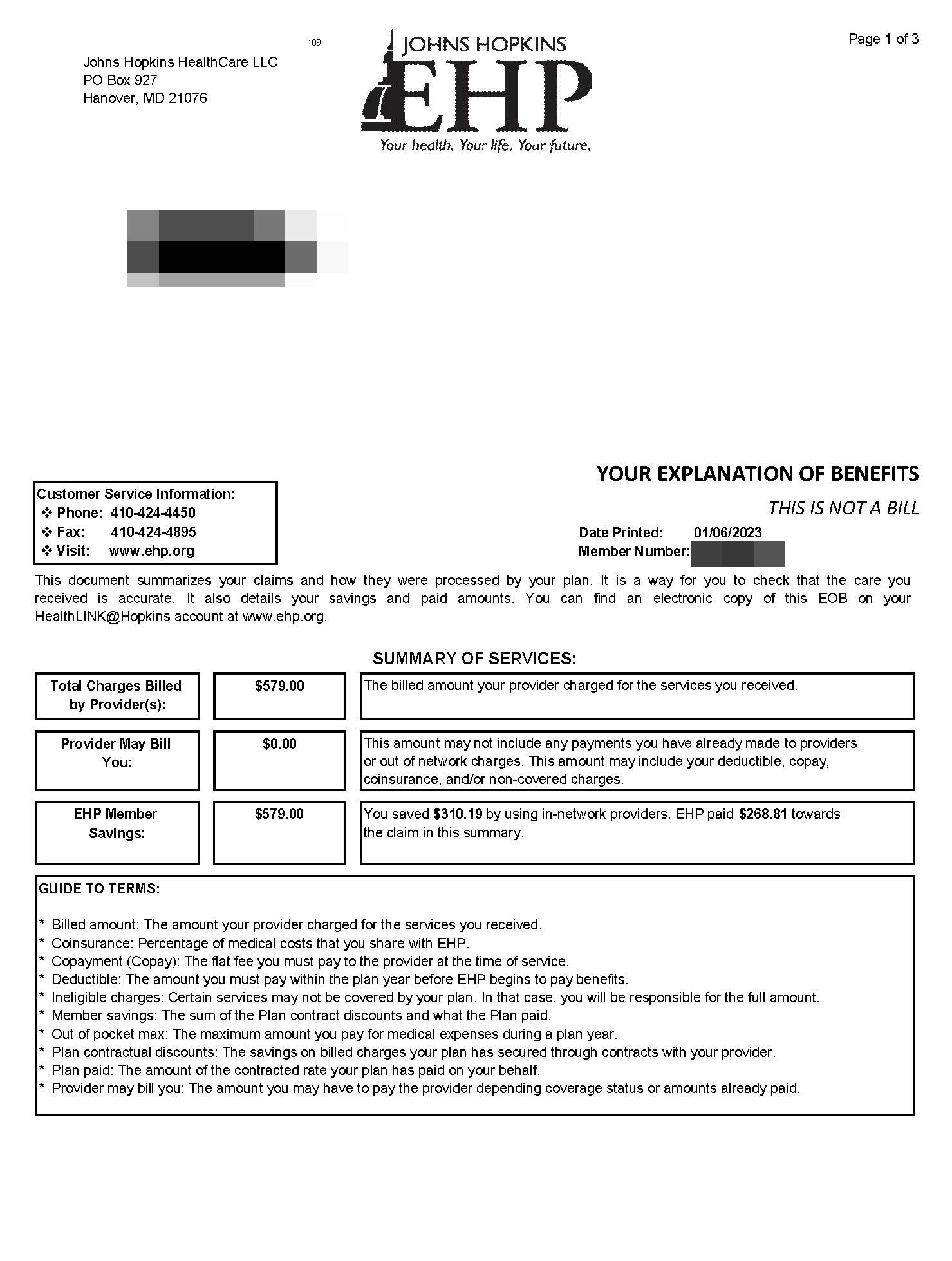 Dates of service prior to Dec. 1, 2022, will remain in the old EOB format, while those dated after Dec. 1, 2022, will be displayed in the new EOB format (see sample EOB).
In addition to electronic EOBs, EHP will soon be adding information about deductibles, out-of-pocket costs and more to the summary information on the first page of the EOB, making it even easier to track your care and expenses.